17 Mar

Why you will love the benefits of facials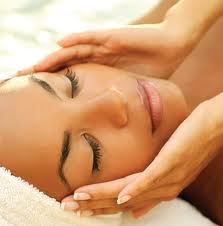 Facials can work miracles on your skin in so many ways that books could be written on the topic. Books have been written on facials as a matter of fact. Here we shall walk you through how facials can not only give you healthier looking skin, but slow down the aging process as well.
Receiving a facial is a wonderful way to rejuvenate and awaken your skin. Throughout the day your skin takes many beatings, ranging from exposure to the sun all the way to moisture from sweat clogging your pores. This can leave the skin not only looking but feeling old, worn, and leathered.
During a facial, your face will endure a deep cleansing. This cleansing will remove any dirt, oil, and dead skin allowing the layer of glowing new skin underneath a chance to shine. This new refreshed you will help you look and feel countless years younger as it heals your skin.
A steam treatment is another common procedure at most spa centers and health clubs. This benefits your face in a similar fashion that hot tubs and steam rooms have on the rest of the body. Although it will cause perspiration, the warmth that envelopes you is extremely relaxing and gratifying. Steam treatments work by moisturizing the skin and getting rid of any impurities from the body's largest organ.
A facial massage by trained hands will help the face to relax and open up your pores, allowing your skin to breathe. This will help prevent acne from forming. Also, just like the rest of your body, the muscles in your face are prone to getting tight and sore. A  Tampa massage will help relax these muscles, thus reducing your risk of forming wrinkles and stress lines.
These are just a few of the examples of the many things that can be done during a facial therapy treatment. With cleansing removing dirt, steam helping moisten and relax, and a Tampa massage loosening tight muscles, the biggest benefit of a facial is how all these combined together can do wonders for reversing the aging process.
A facial means a new you. Depending on how refreshed you wish to feel and the condition of your skin, there are many different varieties of facial treatments available to choose from. Be informed and aware of your options before receiving one to ensure that the facial you receive is fitting for the results you expect.