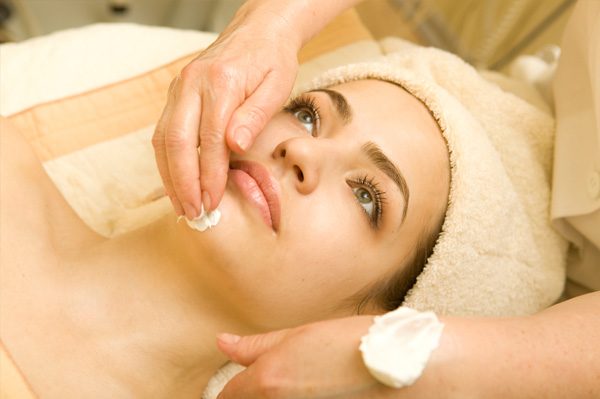 18 Nov

The European Facial

If you're thinking of getting a facial this weekend at your nearby day spa in Tampa Bay, you may want to consider getting a European facial. This kind of facial will help you achieve and maintain a more youthful complexion through deep and thorough cleansing. It will also improve the appearance of your pores, remove your blemishes and soften your skin.

The European facial is the most basic cleansing treatment you can get for your face. It is considered by most as an "introductory facial", as it only uses basic techniques to give you glowing and radiant skin. The first thing that the esthetician will do before the facial process is to analyze your skin type. This will help them choose which products to use on your face, as each skin type requires different products. Since this facial is beneficial for all skin types, it is a good facial to try out if you are interested in the experience for the first time.

The European facial usually follows the pattern of cleansing, steaming, and then exfoliating. The initial cleansing is done to remove any makeup or other dirt in the face. What follows is the exfoliation of dead skin cells to allow cell turnover. They will then examine your face with a magnifying glass as they remove the impurities to make sure they miss nothing. Afterwards comes the steaming process, usually applied with warm towels or with a steam generator. This will help release the dirt and oils embedded deep in the pores.

Some facials also include a light massage on the face and neck, as well as a facial mask to end the session. The facial mask is to be kept on for ten to fifteen minutes. This will be followed by the application of moisturizer and toner to prevent excessive skin drying. You may also choose to request an extraction to remove blackheads or other blemishes, but be forewarned that an extraction can be painful. Most estheticians are usually happy to comply with any requests of the customer.

By the end of the whole facial, your skin will be completely detoxified and refreshed. This kind of facial is effective for any kind of skin and you will emerge from the spa with a glowing face. A European facial session usually lasts one hour at the day spa. A spa is the best place to get a facial; it might be slightly more expensive than home facials but it will be more thorough. They will also be able to recommend you which skincare products will help keep your skin healthy and clean.

There are numerous benefits to getting a European facial. You will be able to enjoy an even skin tone for days, even weeks if properly maintained. Your acne and fine lines will be visibly reduced. Blemishes such as pimples and blackheads will be removed. It will also get rid of any impurities and dirt clogging up your pores. Finally, it will also improve the blood circulation in your face, giving you a rosy glow that not even blush can give.