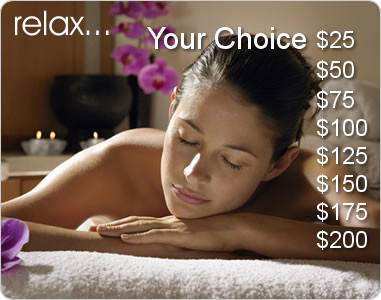 04 Mar

How To Take the Stress Out Of Getting A Massage


If you are interested in learning about the many wonderful benefits a massage can offer you, the following article will help. Massages can ease stress and alleviate many common ailments that slow us down and cause us discomfort. Read the following tips and advice that will convince you that you are overdue for a great massage!
If you are suffering from back pain and traditional back massages are not alleviating the pain, try a swedish massage. This type of massage is especially effective for muscle spasms and pulled back muscles.
Do not hesitate to talk to your doctor about massages. If you deal with back pains or muscle pains on a regular basis, ask your doctor if massages would be a good solution. If you are located in the TampaFlorida region, Signature Massage of Tampa is very reputable and has been providing some of the best Tampa massages for several years.
If you suffer from back pain, especially in your lower back, having regular massages could be very beneficial. Having a professional relax your muscles can really work wonders and prevent you from further back injuries. It can also help with back spasms, which can be very painful and sometimes debilitating.
If you're pregnant, you can still enjoy a massage if it is given by a licensed therapist. This is a great way to deal with morning sickness, stress, back pain, sore breasts and swollen ankles. You can continue it after birth to deal with postpartum depression, weight loss and baby-carrying pains, too. Signature Massage of Tampa comes highly recommended for pregnancy massages.
Swedish massage therapy is the most frequently offered Tampa massage available. Some people consider this to just be a basic massage. The strokes are long and smooth, done in a kneading motion, typically in circles. The masseuse will normally use oil during the process. It is not too rigorous and quite enjoyable.
If you like gentle massages, request a Swedish massage in Tampa. This type of massage uses long, gentle strokes. It has been described as the most relaxing type of massage available. This massage gently massages the superficial layers of muscle tissue resulting in relaxation and peace of mind. This type of massage is great for those who are new to massage therapy.
Contact SignatureMassageTampa.com and ask for a Swedish massage. This massage incorporates five different strokes that use both friction and vibration to help relieve your stress and loosen up your muscles.
If you aren't sure what type of Tampa massage you should get, choose either a deep tissue or Swedish massage. There are many different techniques but Swedish and deep tissue massages are the best treatments if you have tense muscles. These two particular techniques are a good place to start and will help you get initiated into the world of massage.
A massage can provide you with many benefits to combat feeling constantly achey and over-worked. Use the tips from this article to put the power of massages to work for you and those you care about.
Clients of Signature Massage of Tampa understand that Tampa massage and bodywork are some of the most effective ways of treating muscular pain. Rejuvenate your body, mind, and spirit with a relaxing and healing therapeutic massage at Signature Massage.