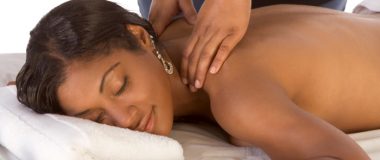 02 Jul

Beat Back Stress And Anxiety Through Massage

There is something to be said about a  Tampa massage, the joy it brings to the recipient. Would you like to be a better masseuse? Would you like to receive a better massage? All it takes is a little knowledge about massage to truly make the activity more enjoyable for everyone involved.
The use of massage oil really does help usher in the extra feeling and sensation. This helps reduce tension and stress in the muscles. Technique is one thing, and having the right massage oil really does do the extra trick. Massaging the oil into the skin as you deep tissue massage is just wonderful.
If you suffer from frequent tension headaches, you may benefit from a professional deep tissue neck massage in Tampa. To perform a deep tissue massage, the massage therapist uses a stretching technique along with pressure to pull and stretch your muscles. This allows the muscles to relax; thus, relieving your headache and tension.
Depending on the type of massage you need, the degree of pressure used can vary greatly. When muscles are tense, more pressure is needed. The tightness can also be relieved with constant pressure applied to the knot. This is at the heart of a deep tissue massage.
If you are giving a deep tissue massage, incorporate your elbows into it. This may feel uncomfortable at first for the person you are massaging, but is a fantastic way of spreading out the muscle and causing a very pleasurable sensation. Never push too hard though, as this will then feel uncomfortable.
These tips and tricks have been gathered here to ensure you can love the massages in your life. Anyone who gives or gets a massage needs this knowledge so that the massage itself can be much better.